There is no 'One-Size-Fits-All' Level of UV Exposure
Exposure to UVB radiation is the most efficient way to boost our Vitamin D supply. Both environmental and personal factors greatly affect the production of Vitamin D in the skin - meaning there is no 'one-size-fits-all' level of exposure. However, research has consistently shown that Vitamin D can efficiently and sufficiently be produced at doses of UV below those which, cause reddening of the skin or sunburn.
Just 15 to 25 minutes of unprotected sun exposure per day, without skin reddening or burning, should be sufficient for most people to produce the required Vitamin D levels.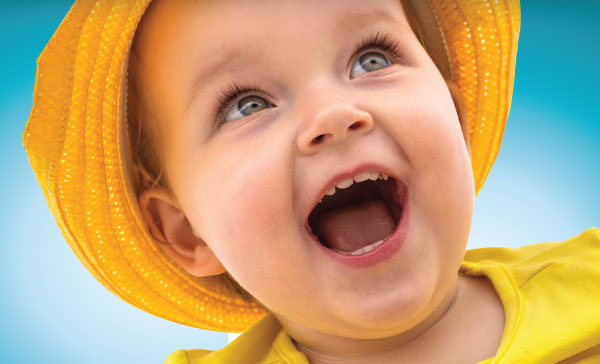 A Healthy Balanced Diet is a Great way to Boost Your Supply
If you don't spend enough time outdoors and/or your body has trouble absorbing Vitamin D, there are ways to increase your intake with a healthy balanced diet and/or supplements. Whilst supplements are an obvious option for those deficient in Vitamin D, it is important to discuss dosage with your doctor as too much Vitamin D can be toxic. Good, natural sources of Vitamin D can be derived from everyday foods such as: Egg yolks and fatty fish like; trout, mackerel, salmon or tuna (tinned is fine) and in cod liver oil. In addition fortified milk, juices and cereal such as multigrain cheerios are a great way to boost your intake.
Who are we and why get Involved?
Skin cancer statistics are compelling and the disease is almost entirely preventable. We want to reverse these statistics by planting the seeds of sun safety in education and by embedding prevention and early detection in the heart of communities nationwide.
Feedback From Accredited Settings
We love shouting about the feedback from the thousands of nurseries and pre-school settings that have become accredited and are benefitting from the Sun Safe Nurseries programme - but don't just take our word for it, see for yourself what they have to say.
Check Today's UV Forecast in your Area
Want to know the UV forecast in your location? You can check it here daily courtesy the Met Office in association with Skcin. Remember, when UV levels reach 3 or above, use Skcin's five S's of Sun Safety to protect from over-exposure to UV.